Plumbing is a method of moving fluids for a wide range of applications. Plumbing involves the use of pipes, plumbing fixtures, valves, and other apparatuses.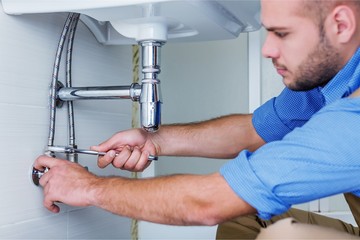 Numerous drainage pipes help move water from one area of your home to another. Some are designed to take water underground, while others move it away from specific areas of your home.
The type of material used to make these pipes is very important. It is usually wise to invest in good drain pipes that will last for decades. However, several types of drain pipes are on the market today, and some have flaws that need to be addressed before they can be considered for your plumbing system.
Soil pipes transport waste from your home to the nearest sewer. They are also designed to remove solid waste from toilets. In some states, the majority of homes are plumbed to a septic tank or common main drain.
Soil pipes are available in a variety of sizes and weights. The most commonly used diameters are the 110mm and 160mm. UPVC soil pipes are generally lighter and more resistant to damage than metal pipes.
UPVC has been the preferred choice for residential drains for more than four decades. Today, UPVC soil pipe systems are a cost-effective, durable and lightweight alternative to cast iron.
When installing a new water line in your home, you'll want to consider CPVC pipes. They are durable, affordable and will last for decades. Whether you're building a house or an apartment building, CPVC is an excellent choice for your plumbing needs.
While PVC is not as rust-proof as galvanized steel, CPVC is more resistant to scaling and pitting. It is also more heat resistant, so it won't crack or leak. In addition to its long lifespan, CPVC pipes are also resistant to chemical residues.
CPVC is often used for plumbing applications, such as irrigation, drainage, and residential plumbing. It is also commonly employed for agricultural fertilizers, chemical synthesis, and wastewater treatment.
Plumbing is a crucial part of any building. It is vital for the comfort and safety of the occupants. When the plumbing system is not in good working order, it can lead to extensive damage. However, with the right solution, the water supply can be maintained in a leak proof manner.
If you're looking for a cost-effective way to maintain your water supply, uPVC pipes may be the answer. These pipes are not only lightweight, but they are also durable and non-reactive. They are a great choice for both commercial and residential projects.
Copper tubing is one of the most widely used materials in plumbing. Although it's a costly metal, it offers good corrosion resistance. If you choose to install copper, it's important to be aware of some common problems.
The most common problem with copper pipes is pinhole leaks. Pinholes are caused by corrosion on the inside of the pipe. In addition, you can also see discoloration when the copper is exposed to water. It's a good idea to have your system tested for pH levels to prevent the corrosion from spreading.
When it comes to plumbing, there are a plethora of components to consider. The aforementioned water-guzzling boilers may be the most obvious culprit, but pumps, fire sprinklers, and even chemicals of various kinds all present a number of challenges. Having a backflow prevention scheme in place is an ideal way to avoid any unintentional cross-connections. In short, a backflow preventer is a must-have in any plumbing system. If you don't, your potable drinking water could very well turn out to be contaminated. This is particularly true for high traffic areas such as kitchens, basements, and bathrooms.
Objectionable traps are used in plumbing to stop wastewater from escaping. They also prevent sewer gas from entering the building. These pipes are usually made of steel or CPVC, and are installed as part of the drainage system.
The most common type of trap is the bottle trap. It is simple to install and disassemble and offers a clean-out feature. Some of the more expensive traps use moving parts. However, these are usually not durable enough to resist corrosion from the liquids in the plumbing system. In addition, they do not compensate for pressure changes, which can blow out the trap seal.