Plumbers install and repair pipes that supply water and gas to, as well as carry waste away from, homes and businesses. They also install plumbing fixtures such as bathtubs, sinks and toilets.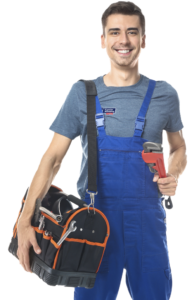 A plumber's job requires flexibility, physical strength, excellent motor skills and good vision. It also requires patience and perseverance. For professional assistance, you can contact your local plumbers.
Plumbing is a vital part of every livable home, office, or commercial building. It includes pipes and fixtures that distribute water to the different parts of the property and remove waste. It also includes drainage systems, which ensure that the water stays clean and safe.
The first step in putting up a plumbing system is to determine the size of the space. This entails taking measurements and identifying the route that all the pipelines will take, taking into account removal of drywall and other materials.
Once the plumber has established where all the connections will be, it's time to install drains and vent pipes that allow the lines to enter and exit your house. Once these connections are in place, it's time to set up the supply and waste connections for the main water line.
In this phase of the project, it's important to install a water meter so that you can check your usage. This will help you identify leaks and spot problems before they escalate.
Another crucial aspect of a plumbing system is its pressure. Once the water enters the main line, it's pumped under pressure along supply pipes made of plastic, copper or iron to the various taps and appliances in your home. A pressurized system keeps water from leaking down the pipe and around corners, which is a potential disaster for any homeowner.
Once all the components of your plumbing system are installed, it's time to connect them to your sinks and other appliances. This is a messy job and will require the plumber to cut holes in your walls, ceilings or floors to fit all the pipes into place.
During this final phase of the project, the plumber will connect all your sinks, showers and toilets to your new plumbing system. They will also connect the hot and cold water lines for your dishwashers, washers, dryers and other appliances.
Once everything is connected and in place, the plumber will perform a quality assurance check to make sure that all the parts of the system are working properly. The plumber will inspect the pressure and look for any leaks. This is a critical part of a plumbing project and can lead to serious problems down the road if not addressed correctly.
A plumber is the guy in charge of your home's water supply and drainage systems, and a well-trained professional can identify issues before they become big problems. A poorly installed or maintained plumbing system can result in leaks, flooding and even structural damage to the building, so it's best to enlist a licensed professional when possible.
The main job of a plumber is to install, repair and maintain a variety of plumbing and piping systems and equipment. A jack of all trades, a maintenance plumber is often needed to keep your system running smooth, and the best ones have a reputation for being highly skilled, knowledgeable and friendly.
There are many things a plumber can do for your home, but one of the most useful is fixing up broken or failing fixtures. These can often be the source of water damage and mold growth, which can wreak havoc on your health and safety, your wallet and your home.