Every homeowner will experience a leaky pipe at some point, but this problem does not need to be expensive or disruptive to your home. Here are some easy ways at Plumbing Express, Inc. to make a temporary fix before the water damage gets worse.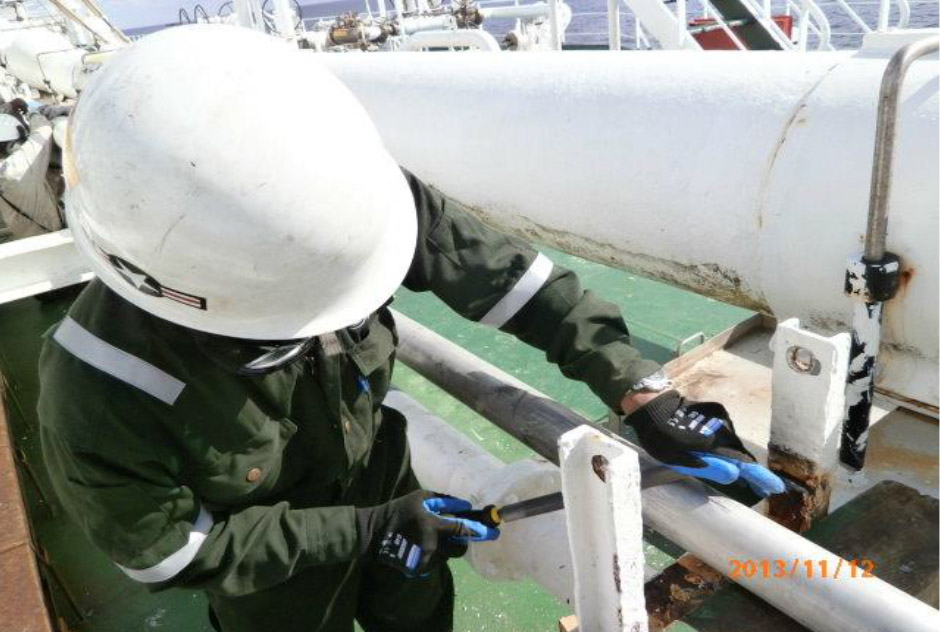 Detecting and fixing leaks can be costly, especially if they are located in hard-to-reach areas. According to the e-architect, these costs include detection and repairs and cleaning up the water damage.
Pipe clamps are a quick and simple way to repair a leaky pipe. They're available in various sizes to fit different types of pipes and can be used on steel, cast iron, copper, and plastic pipes. They can also be used to fix cracked, split, or burst pipes. Pipe repair clamps are typically designed to provide a secure, long-lasting seal that's resistant to corrosion and other factors that can damage the pipe.
The type of pipe repair clamp that's best for a particular job will depend on the size and scope of the damage. Some clamps are designed to be a permanent solution, while others are intended as temporary fixes until the pipe can be properly repaired or replaced. It's important to consider the exact conditions that will be encountered when choosing a pipe clamp, such as the pipe contents, the operating pressure, temperature, and pipe size. A structured risk assessment should be performed to determine whether the pipe will require structural restraint in the event of continued metal loss.
Before using a pipe repair clamp, it's important to know the type of leak you're dealing with. There are several different types of pipe leaks, including pinhole leaks, cracks, circular breaks, and burst pipes. It's also important to know the diameter of your pipe, as different types of clamps are manufactured for a specific range of pipe sizes.
A good pipe repair clamp should be easy to install and use without the need for tools or soldering. It should also be able to handle the required operating conditions for your application. For example, if you need to clamp a pipe that's exposed to the elements, you'll want to choose a corrosion-resistant material like stainless steel.
When installing a pipe repair clamp, it's critical to ensure that the clamp is securely fastened. If the clamp isn't tightly closed, it can cause the pipe to lose its watertight seal. In addition, it's important to only tighten the clamp as far as needed to secure it. Otherwise, the resulting tension can bend the pipe or break it.
Pipe repair sleeves
Pipe repair sleeves are a good option for fixing leaks in plumbing pipes. These sleeves are available at any hardware store and consist of a rubber gasket patch and a clamp that work together to tightly seal a damaged portion of plumbing. To install a pipe repair sleeve, cut the pipe down past the leaky section and clean the areas to be joined. Then, grease the surfaces that will come into contact with the sleeve's gasket. Make sure that the sleeve is at least as long as the leaky section of pipe, or the seal may not be as tight.
These sleeves are made from a durable steel alloy and can be used in a variety of applications. They can be welded to the original pipeline, and they can also be placed on the line where a new piece of pipe needs to be added. They're designed to be able to withstand high-pressure and low-temperature conditions.
Unlike a pipe clamp, these sleeves can be installed without a complete shutdown of the system. This makes them an effective solution for repairing leaks in a busy pipe section or one that crosses a roadway, rail line, bridge, or culvert. They're also easy to install and provide a permanent solution for leaks.
There are several different types of pipe sleeves, including protective and insulating sleeves. Protective sleeves prevent damage from traffic or accidental impacts in high-traffic areas. Insulating sleeves keep the pipe at a certain temperature, protecting it from hot or cold materials.
If you suspect that your plumbing is leaking, it's important to find the source of the leak as quickly as possible. Leaks can cause serious water damage and lead to expensive repairs. The easiest way to spot a leak is by noticing changes in your water's taste or odor. If you notice a metallic or unpleasant flavor or odor, run the faucet for a few minutes to see if it disappears.
If you do notice a leak, it's crucial to have a quick and easy leak repair solution on hand. Whether you need a pipe clamp, a repair sleeve, or something else, you can be sure that Total Piping Solutions has the product you need to get the job done right.
Pipe Tape
Using pipe tape is an easy way to seal a leaky joint. This type of tape is available at most hardware and home improvement stores and can be used to make a temporary repair while you wait for an emergency plumber. To use pipe tape, first locate the leaky joint and turn off the water. Then, unscrew the leaking joint and begin wrapping the tape around it. You should wrap it about four to six times to create a secure seal. Make sure that the tape goes in the direction you'll be screwing the pipe back in and that you don't overwrap it.
There are two types of pipe tape: plumbing thread tape and silicone tape. Plumber's tape (also known as Teflon or PTFE tape) is used to create a seal between pipe threads and prevent leaks, while silicone tape can be used for hairline cracks that aren't near pipe joints. Both types of tape work to lubricate the connections between joints, which makes it easier for them to be assembled or disassembled.
When using Teflon tape, it's important to remember that the threads on pipes are typically threaded in a clockwise direction. This means that when you're wrapping the tape, you need to start at the top of the threads and work your way down. It's also a good idea to overlap each layer of the tape by half. This will ensure that there are no bare spots and that the tape is as thick as possible.
If you're using silicone tape, it's even simpler because you don't need to disconnect the pipes. Instead, you can simply locate the leak and apply the tape to the affected area. This type of tape can be applied to all kinds of pipes, including copper, PVC plastic, steel, and malleable iron. It's also water-resistant and can withstand high temperatures.
When applying silicone tape, it's important to remember that it doesn't stick to anything else. This means that if you apply it to a corroded or rusted pipe, it will only provide a temporary solution and could lead to further damage. To avoid this, it's a good idea to apply the tape to clean, dry surfaces.
Pipe Putty
As a quick fix until a plumber arrives, pipe putty is an easy option for many homeowners. This type of epoxy putty works on copper and galvanized steel pipes and can be used to seal small leaks. It is important to remember that it is not a permanent solution, and the leak will likely return.
Before using putty on a pipe, turn off the water supply to the affected area. Clean the area around the leak and make sure that the leaking line is dry. Generally, you should use a wire brush or sand paper to remove any excess rust or loose scale. Ideally, the area should be free of oils, soaps, or greases, as these will interfere with adhesion to the pipe.
Once the area is clean, grab a pair of latex or nitrile gloves and pull out a tube of epoxy putty. You should be able to find this at most home improvement stores. Open the tube and cut off a section that is about the size of the area to be repaired. If you are working on a large hole in your pipe, then you may need to cut off more than one section of the putty.
After cutting off a piece of the epoxy putty, knead it with your hands to combine the two components. The putty should be uniform in color once it has been kneaded together. This process takes about a minute and can be a bit messy.
When you are ready to use the putty, apply it to the surface of your copper pipe where the leak is occurring. It is best to start at the source of the leak and work your way outward to the affected area.
Keep in mind that the epoxy putty needs time to set. This could take as little as a few minutes or as long as a couple of hours. Unlike some of the other solutions, pipe putty is not effective when there is still water flowing through the line.
If you have a live leak with water in it, then you will need to shut off the main water valve and then use tape or caulk to seal the area until the plumber can arrive. It is a good idea to have a plumber check the putty when it has set, just in case the repair wasn't successful.
| | |
| --- | --- |
| Plumbing | leak detection, faucet repair, slab leaks, hydro jetting, water pipe repair |